Facebook Is Actually The Planet's Biggest Country.
About 60% of the world's Active Internet
Users Access Facebook every month.
Governments and Organisations Are Becoming Very Nervous
About the Size and Popularity Of This Mega-Monster.
Never the less, With Such Power, Influence And Penetration,
Many Enterprises and Individuals Use Facebook
for Business and Profit Generation.
That's Why We Created The $10 FACEBOOK SACRIFICE
Collection, Which Has Some 34 Products, including eBooks, Videos,
Lessons, Profit Strategies and More.

We Have Kept The Price Low, So That
This Is Affordale By Most People.
So, I Hear You Asking, What Products Are included
in The $10 FACEBOOK SACRIFICE Package?
Products Like These:
Facebook Ads Mastered

Facebook Business Basics

Facebook Fanpage Blueprint

Facebook How To Videos

Facebook - The Essential Guide

Facebook Marketing Mania

Facebook Marketing Secrets

Facebook Profit Guide

Facebook Fan Page Tips and Tricks
Show Facebook Who's Boss

Facebook Friend Zone

Facebook Membership Site Manager

Facebook Cash Formula

Facebook - The Essential Guide

Facebook Social Ads Exposed

Modern Facebook Marketing Videos
Facebook Ad Miracle

And Much More..
The $10 FACEBOOK SACRIFICE COLLECTION Is Everything
You Need To Squeeze the Profits Out of Your Facebook Presence.
Seriously, This Package is A Great Bargain, Costing
Less Than A Couple of Cups of Coffee..
So What Have You Got To Lose?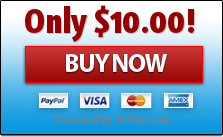 This is Your Leg Up Into The Fascinating
World of Facebook Business.
Grab A Bargain When You See One.
I Know You'll Be Amazed At What You Get
In The The $10 FACEBOOK SACRIFICE Collection.
I'll Leave It To You To Do the Math To See The Top Value in this.
Go ON. Check Out The The $10 FACEBOOK SACRIFICE Collection
You'll Be So Glad You Did.
Grab This Top Value Collection Now. You Know It's A Great Bargain.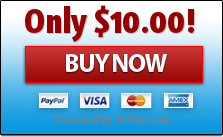 Just Like Our Other $10 Sacrifice Bundles, including Web Design,
Clickbank, eBay, PLR, Social Media, eBooks, Traffic,
Youtube and SEO. To Find These, Use this URL Format:
(product Name)(dot) bestwebvaults (dot com).
We'd Love To Hear What You Think About
Our Packages, So Drop Us A Line.
Good Luck With Your Internet Marketing.
May You Always Thrive and Prosper.

Ross O. Storey - The The $10 FACEBOOK SACRIFICE Collection Admin.
---
Ross O. Storey - Best Web Vaults
601 Wellington Street, Perth, Western Australia, 6000
Phone: +61 4163 04164 Email: rostowen@gmail.com
Website: BEST WEB VAULTS
(c) Best Web Vaults - All Rights Reserved.